Post by dalenichol on Dec 17, 2020 17:14:42 GMT
Did you guys hear about that new bra from Chile? It's got lots of support, but no cups!
Sorry Chaodck! haha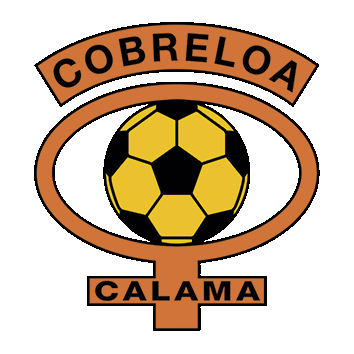 C.D Cobreloa - Takeover and early progress
So we're here, let's give this game a proper go and attempt my first proper, long term save with documentation to hold me accountable!
So, firstly a big shout out to our resident friendly Chilean
chaodck
for the idea for this save. I've always liked the idea of Chile, and South America in general, but the high number of games and apertura/clausura system always puts me off a little bit. However, Chile have been sensible and have a normal system, with a respectable number of games...so it's all good!
So...Cobreloa? Not to be confused with the top tier side Cobresal that Chaodck mentioned in the other thread, Cobreloa are another team with a mining history. Cobre is Spanish for Copper and Loa are the province that the city of Calama is based in. Calama is a desert mining town, the driest city in the world with only 5mm annual precipitation, which for a Scottish person is just almost impossible to comprehend...I think we get that in a day?
The club were founded in 1977, making them a fairly young club, and immediately pushed for success. The club were quickly in the Chilean Primera Division and by 1987 had been in the Libertadores multiple times, losing in the final in 1981 and 1982 and once again reaching the semi finals in 1987. The club have won the Primera Division 8 times in their history, with the last win being 2004's Clausura. The club have since struggled financially and currently find themselves in the 2nd tier of Chilean football, something i am looking to correct.
The club have a history of producing some really solid Chilean talent, such as current internationals Charles Aranguiz and Alexis Sanchez, although this is not reflected in the clubs in game facilities, which are considered "average" and "below average" for training and youth respectively. The club play their home games at the Estadio "Zorros del desierto" de Calama, which I think roughly transaltes at the desert fox stadium and has a 12,312 capacity.
So what are the plans?
This will be a relatively straightforward save in terms of aims.
1. Get Promoted
2. Solidify our position in the top tier
3. Win the Primera Division
4. Win the Sudamericana
5. Win the Libertadores

Simple, right? Within those aims I want to bring through my own youth talent and develop them within my squad and I want to have my players represent Chile at the national level.
I'm not imposing any particular rules in my transfers, although I want to focus primarily on domestic talent, if the right player becomes available from another nation, then obviously that's something I'll still consider.


I'm acutely aware that this is become a bit of a wall of text now, so I'll leave it here and do a progress update shortly to try and break things up a bit!