Post by Reiver on Dec 21, 2020 11:09:17 GMT
Yokohama Sports & Culture Club
is a Japanese club founded in 1986 in Yokohama. It's a rather unique club for Japanese standards - created before the advent of modern professional clubs in Japan, but it is not a Company club, as most professional teams that an be traced this far back; it was founded by players of the team of
All Nippon Airways SC
- the company team that would become
Yokohama Flügels -
who were unhappy with the way the team was being ran as a "company team", and decided to create a community-based club. While their original intent to remain an amateur team ended when they joined the
J3-League
in 2014, the club is ran and is officially set up as a
Non-Profit Organization.
When the team started, they had 28 kids in high school, and only had youth football - at the moment they are a multisports team, with youth and senior indoor and outdoor football, basketball, tennis, badminton, and even yoga classes that ran at the same time as the youth teams training sessions.
The team shares their ground with
Yokohama FC,
playing at the
Mitsuzawa Park Stadium,
which holds 15440 people. We have adequate training facilities and below average youth facilities; youth coaching is average and recruitment is fairly basic. Despite not having the most amazing facilities, taking into account the values of the team, I'd like to try and develop our players as much as possible.
Talking about the team, here's what I saw when I joined: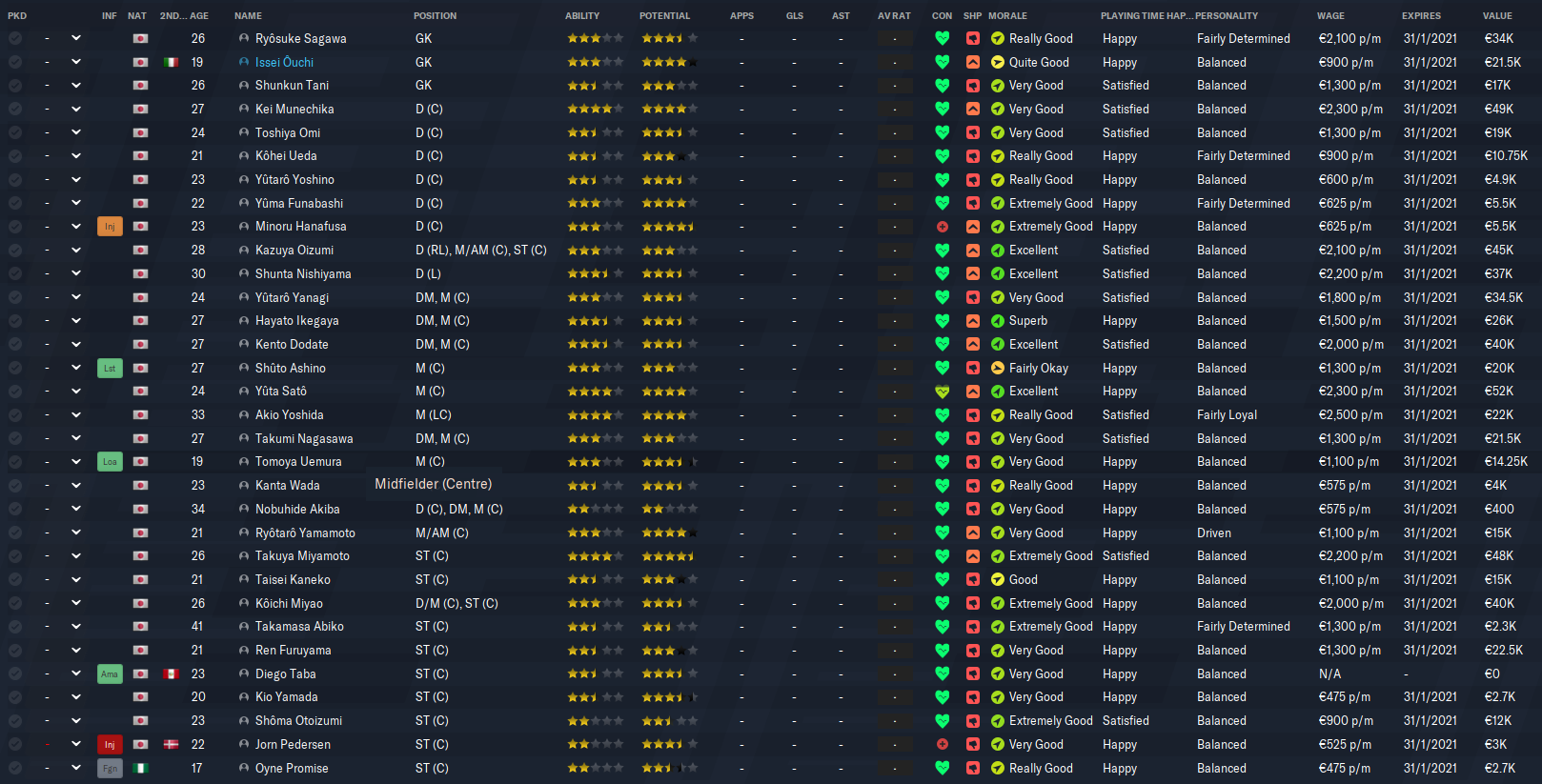 The very first thing I noticed, as you probably also did, is that I have no wing players. Pretty much at all. That is the first thing I need to address. And here I have some good news - the rules in Japan have recently changed, and I no longer have a limit of 4 Foreign players registered in the squad. Now, I can only have 4 Foreigners in the match squad. Still very limiting, but slightly better. I can also field a whole team of strikers! Even with the crazy schedule of this year (I believe this to be because of covid, we have several months without games at the beginning of the year followed by a whole league year with 2 games per week) I won't need this much offer for the position. To give you an idea of the level of football we're talking about, here's a few of our best players: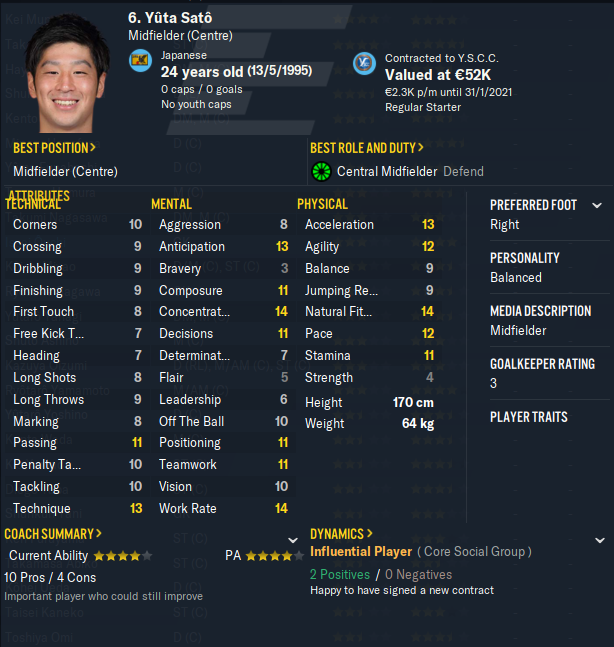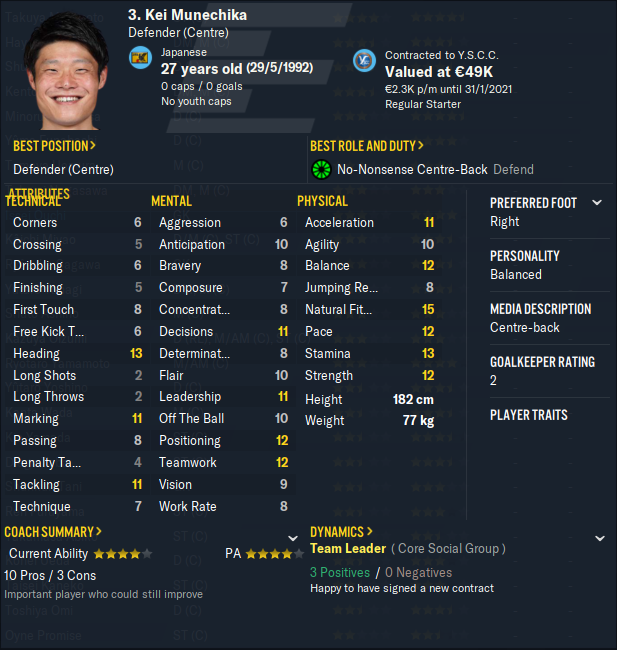 We're currently aiming for a mid table finish in the Japanese third division this year as we begin to slowly work on improving the status of the third biggest team in Yokohama.