Post by Guido on Sept 27, 2020 18:40:46 GMT
Here we go. Our pre-season and first two months of the season are finished and we came out of the gates raring and ready to kick ass. And boy, did we kick ass... Let's focus on the results first.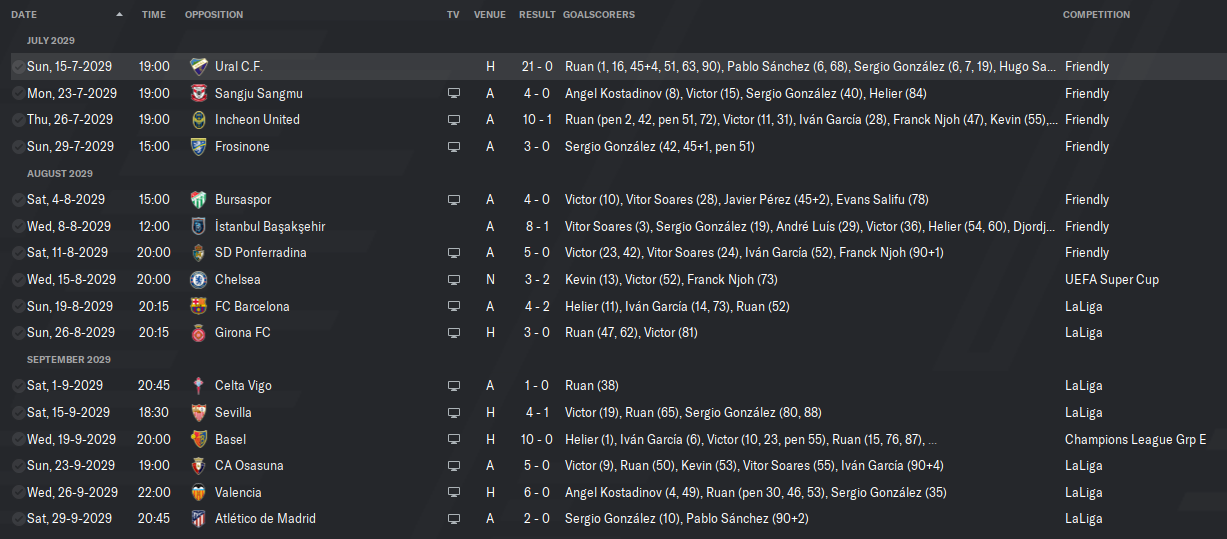 Preseason was a breeze. We mauled some easy peasy teams and came through without any injuries. I thoroughly enjoyed the fluid and majestic style of play, where we alternated between patiently dismantling teams with meticulous and calculated passing moves and high-energy counterpressing and -attacking.
While our start to the season was far from easy on paper, we passed with flying colours. Chelsea put up a good fight but the Blues were unable to overcome our offensive firepower. In the league, we started with an away game to our main rivals Barcelona. We managed to silence Camp Nou as centre-back García got a brace, while Helier and the inevitable Ruan got on the scoresheet as well. We rounded off August with a comfortable win over Girona. A Ruan brace put us in the lead, Víctor scored a late third to give us an extra goal.
In September, we started with the Galician derby against Celta. In a tight affair, a Ruan tap-in was enough to secure a win against our local rivals. In the remainder of the month, we showcased our offensive prowess far more. We trashed Sevilla 4-1 before our first Champions League game ended in a staggering 10-0 win versus poor Basel. Osasuna and Valencia also failed to put up much of a fight, before we rounded off the month with a comfortable 2-0 win in Madrid over Atlético.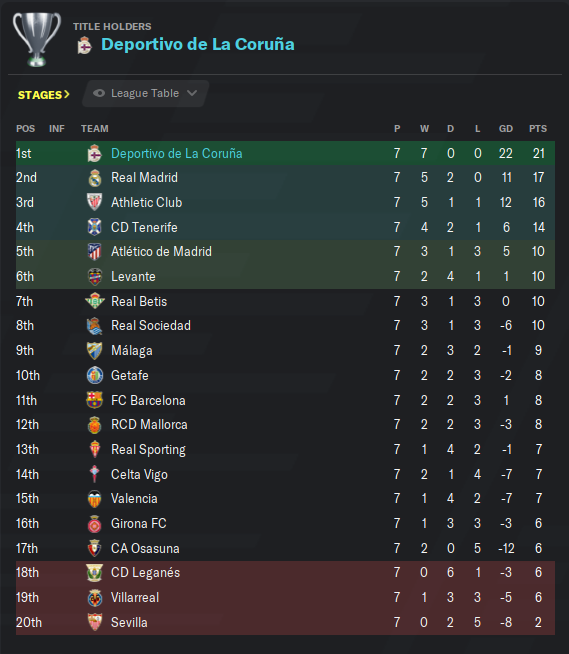 We are killing the league. Even with so many new players, we have built an unstoppable juggernaut.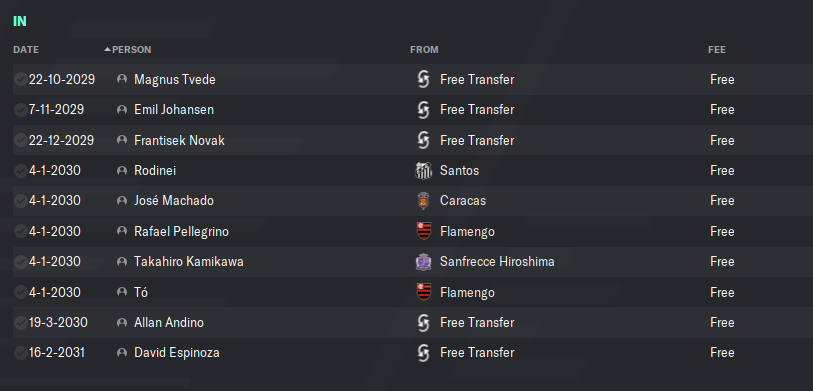 I also secured the services of a bunch of free agent youth internationals and South American kids. They're all dirt cheap so if we can flog them for a few million a piece down the road, we can keep our operational losses down.
Also interesting, our B-team is kicking ass in the Segunda.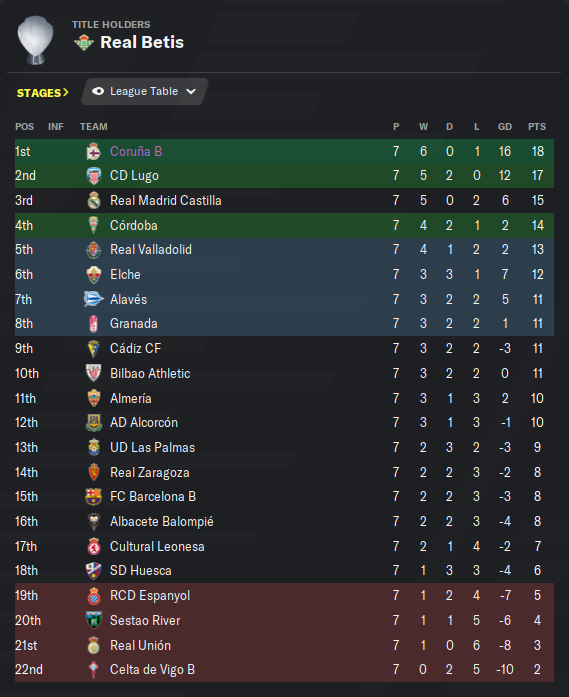 Very interesting, the value of some of the B-squad players... Selling three or four of them should enable us to cover the operational loss for this season.